shingle style: capturing the view(15)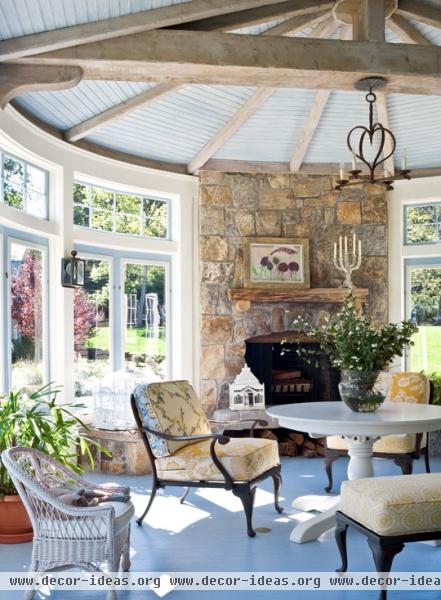 shingle style: capturing the view
The fireplace on the sunporch is backed by an outdoor fireplace that shares the flue.
Sources:
Stone fireplace: Connecticut fieldstone.
Art over mantel (by Elizabeth Blackadder); chairs; upholstered bench; wicker chair; chandelier: owner's collection.
Pedestal table: Pottery Barn, 800/922-5507, potterybarn.com.
Candelabra on mantel ("Faux Bois Candelabra''): Oly, 775/336-2100, olystudio.com.
Blue paint on floor and walls (custom); trim paint (custom): Farrow & Ball, 888/511-1121.
Ceiling paint (custom mix of Farrow & Ball, 888/511-1121, and Benjamin Moore, 888/236-6667.
shingle style: capturing the view(15)
http://decor-ideas.org/cases-view-id-1287_15.html