LOFTY VISIONS(2)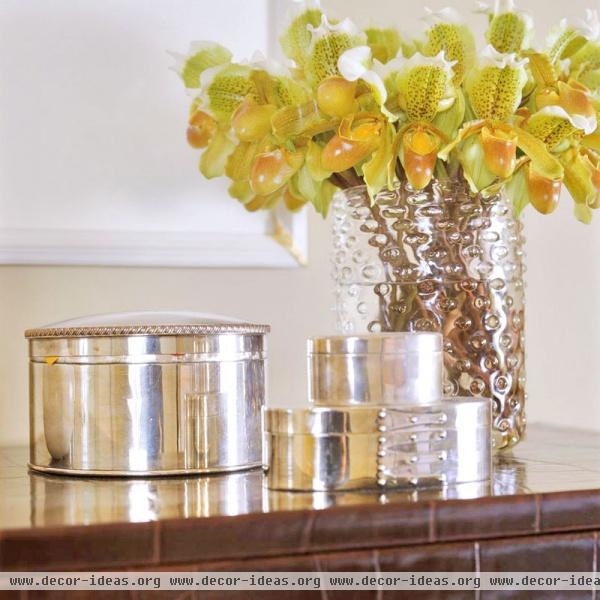 LOFTY VISIONS
Every bit as off-putting as the color scheme was the loft's floor plan. "A loft apartment is supposed to be open, airy, and filled with natural light, but this one was just the opposite," he points out about the loft. "Here, everything had been put in the wrong location. The kitchen in the loft was in the center of the main floor, deprived of light by a wall that blocked the entire back section of what had originally been a 20x65-foot open space. I knew I had to blow it out and bring it back to its lofty bones."
Now reconstructed and well designed, the 2,000-square-foot, two-story loft apartment is a feast for Gary's expert designer eyes and those of anyone who comes to visit. Gone are the walls that blocked both light and beautiful views of the city. Gone, too-and good riddance-is the infestation of red. The new color palette design is soft and creamy. "I knew I didn't want a wild primary-color experience, and I felt that dark, moody colors would have been inappropriate for the space," Gary says.
Effecting the color change required wielding a paintbrush and towel, not waving a magic wand. It took multiple coats of white paint to cover the red-brick walls. The red-tiled ceiling was skim-coated in plaster, then painted white, and the concrete floors were covered with new cream-colored quartzite and natural hemp rugs. "The difference is night and day," says the designer.
Not into "edginess" but always aiming to expand his design horizons, Gary furnished the loft with a mix of fine antiques, new seating pieces, and a fascinating array of atypical artwork and accessories, including large, stylized paintings and old gear parts displayed on bookshelves as art. Although he prefers comfort to a streamlined look, the designer has room in his repertoire for contemporary. Two examples are the high-tech flat-panel television hung above the loft's fireplace mantel and a pair of glass-and-iron coffee tables purchased from Crate and Barrel. The tables are among the few straight-lined objects that Gary owns; his shape of choice is, for the most part, circular.
And there are many circular sensations to be found in the loft, including wall-hung antique starbursts and mirrors, a pair of old architectural wooden balls displayed as sculptures in the entry hall, several magnificent tables, and numerous decorative objects. Other round shapes to rave about are the cutout backs of the bar stools in the kitchen and a unique light fixture in the dining area. Designed by Gary, it consists of a traditional crystal chandelier hung within a gauze cylinder.
LOFTY VISIONS(2)
http://decor-ideas.org/cases-view-id-1234_2.html