LOFTY VISIONS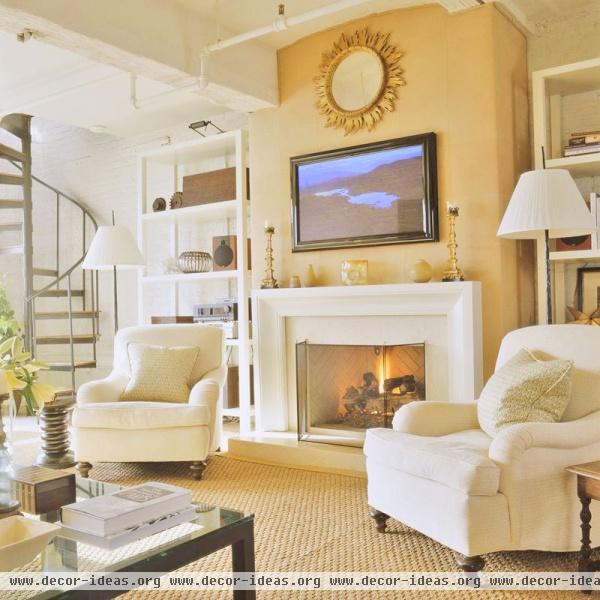 LOFTY VISIONS
Gary McBournie took a big leap of faith when he purchased a loft apartment in Boston's Leather District, a former industrial area now part of the city's financial district. The idea of loft living was entirely foreign to him-especially considering that he had lived in a 180-year-old country house for the past 20 years.
What daunted him most, however, was the loft's lack of visual appeal. "Everything," he says, "was red, red, red, red-the brick walls, the tiled ceiling, the painted concrete floors, even the plantation shutters. I felt like King Tut in his tomb."
So why would Gary, an interior designer well-known for his refined and polished aesthetic, buy such a distasteful apartment? "What sold me was the huge roof terrace and the building's close proximity to the Boston Design Center, where I spend a lot of time. I was tired of making the long commute into the city and was ready for a change," he says.
What about dealing with the relentless all-red decor? "Actually, I found the prospect of tearing the loft apart quite appealing, because it would allow me to explore new design directions," Gary says.
LOFTY VISIONS
http://decor-ideas.org/cases-view-id-1234.html