Houzz Call: Show Us Your Autumn Views
Fall reinvigorates our awareness of the landscape. Light casts a different shadow, and crisp temperatures create explosions of gold, scarlet and burgundy as our gardens awaken from summer hibernation. Last year, we asked you to show us your fall color, and more than 400 of you answered — from Arizona to France. With so much fall beauty out there to share, we're doing it again.

Calling all Houzzers: Grab your camera and take a few photos of your view of autumn. Upload your best shot to the Comments section below and tell us about it, including where you took the picture.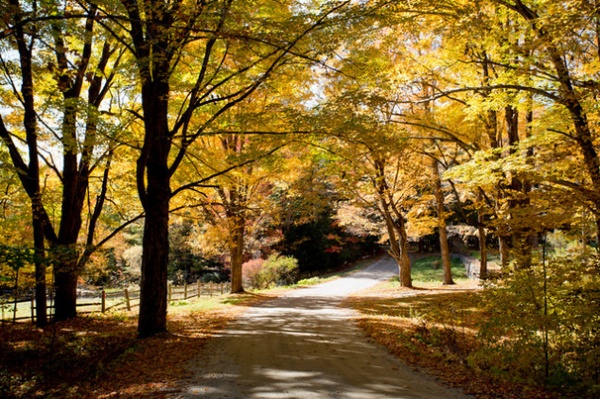 Home gardeners:
Show us your yard in its fall glory.
Landscape architects and designers:
We'd love to see your latest design with its fall colors.
Architects and builders:
Show us one of your projects against a fall backdrop.
Interior designers and decorators:
We'd love to see how you're bringing the outdoors in.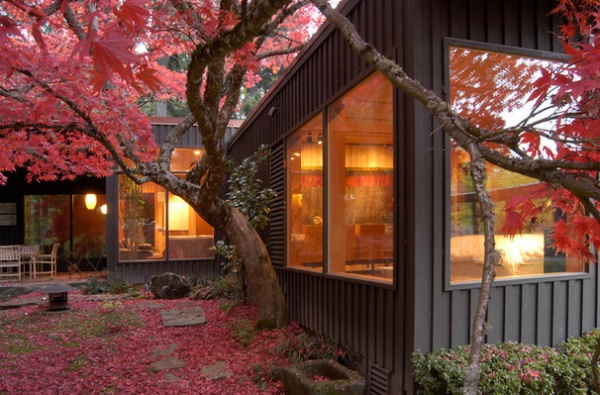 Who doesn't love a Japanese maple, especially in fall? This mature specimen in Portland, Oregon, established itself as a volunteer, and the architects constructed the bedroom's footing around its root system. The fallen leaves have temporarily redesigned the patio's floor, turning the pavers into mini islands.
Show us:
Does your yard have a colorful tree or striking scene of fallen leaves? Upload a picture to the Comments.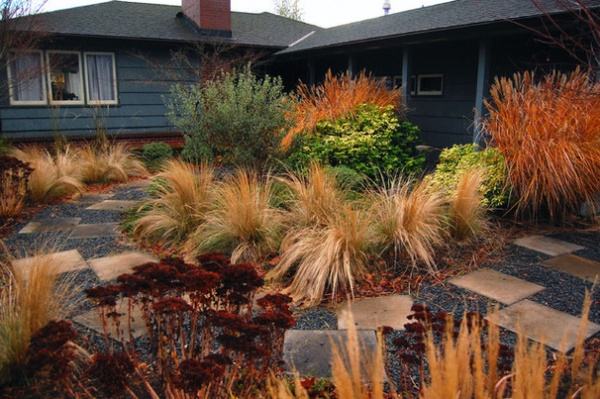 Fall color also reveals beauty through spent flower heads and tufts of golden seed heads topping ornamental grasses. Savor the season, and don't worry so much about cutting anything back — it's better for plants and wildlife, and it looks pretty great too — as seen in this colorful front yard in Oregon.
Show us:
Have you decided to leave your garden up through fall and winter? Show us a picture in the Comments.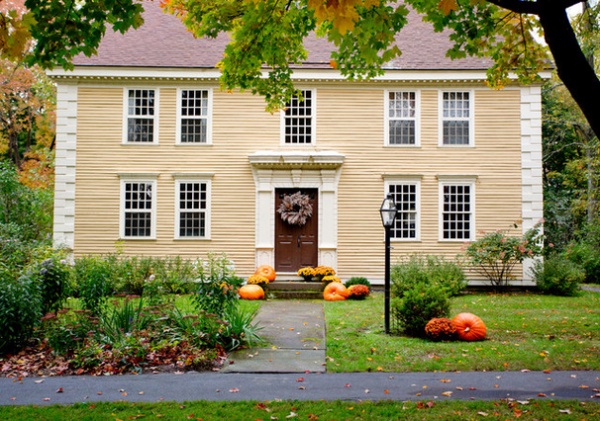 Pumpkins and mums go hand in hand with fall decorating, as seen in this festive New England entry. The wild, billowy wreath will transition into winter, as colorful leaves continue to drop from the surrounding trees.
Show us:
How have you decorated your house using seasonal flowers and foliage? Upload your photos to the Comments.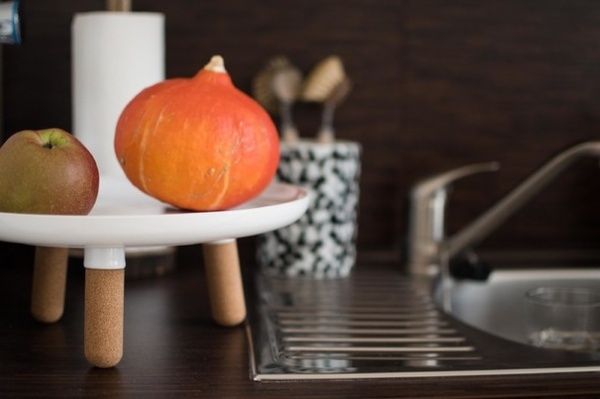 Have you brought fall color inside? Apples and squash are fall food staples and also can make wonderful seasonal decor.

Your turn:
What's stealing the show in the landscape right now? Take a photo of the seasonal color in your garden or neighborhood and upload it to the Comments, along with the location. You may see your photo in a future story on the Houzz homepage and in the newsletter!
URL:
Houzz Call: Show Us Your Autumn Views
http://decor-ideas.org/cases-view-id-27101.html