10 Reasons to Embrace White Walls
White paint can be a surprisingly divisive issue. Those who hate it consider it too sterile and hospital-like or too boring and impersonal (think "rental white"). Those who love it would probably paint everything white given half a chance, and they're constantly in search of that elusive "perfect" shade. Benjamin Moore recently announced Simply White as its 2016 color of the year, and white is popping up all over the design world, from fashion to interiors to objects. No matter which camp you fall in — or even if you're somewhere in between — here are 10 reasons to give white walls a chance.

Related: Off-White is On Trend for 2016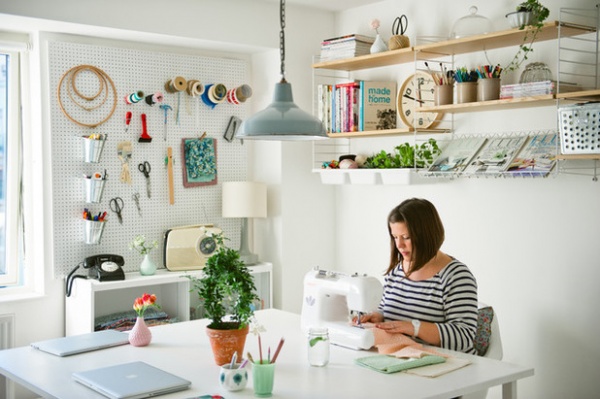 1. White leaves room for creativity.
Like an empty page, a blank canvas or a dance studio before class begins, white walls become the backdrop for whatever you want to create. Try painting the walls crisp white in your craft space, home office or anywhere you want to encourage creativity.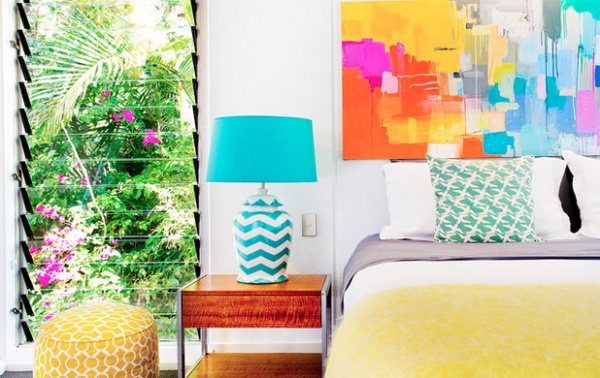 2. White lets you experiment with color.
Love eclectic textiles, colorful throw pillows and vibrant rugs? White walls give you the freedom to pile on the color and pattern and change things up as often as you like without repainting. This can be especially helpful in rooms that are remade relatively often, like the bedroom and living room. Toss on any bedding or cushions you like, and it will always go with white.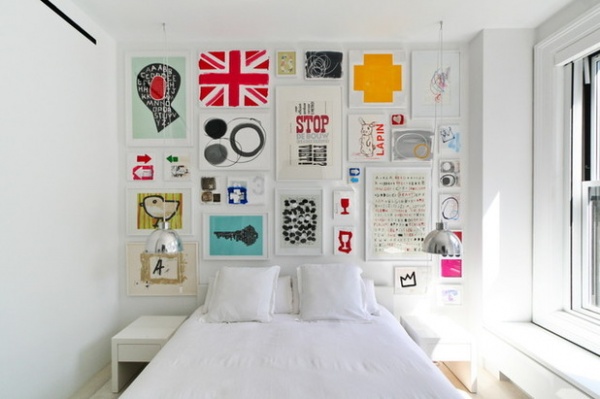 3. White is ideal for displaying art and collections.
There's a reason white is the most popular color in art museums and galleries the world over: It lets the work take center stage. Whether you have a special piece of original art you want to highlight, an eclectic salon-style grouping or a collection of pottery, white walls put the focus on your fabulous finds.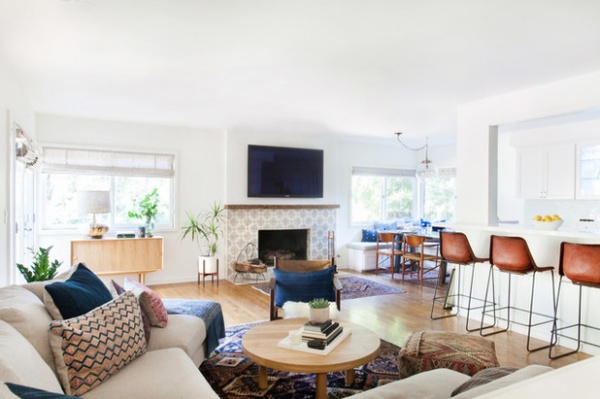 4. White is foolproof in an open-plan space.
When multiple rooms of a home are visible at once, the use of one wall color throughout helps the space feel more serene. White is a can't-miss option because it goes with everything, and it makes compact spaces feel larger.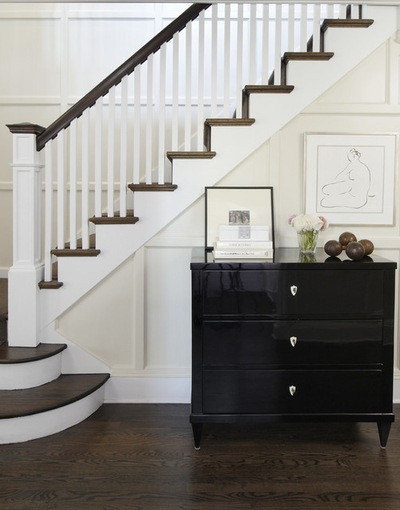 5. White is classic.
White is elegant, tasteful and always in style. It glows by candlelight and looks splendid with antiques and original wood trim. Unlike some of-the-moment colors, a room painted white will never feel dated. If you're looking for a paint color that will last, you can't go wrong with classic white.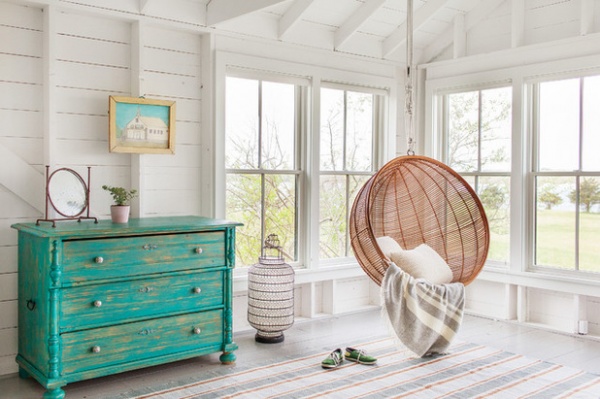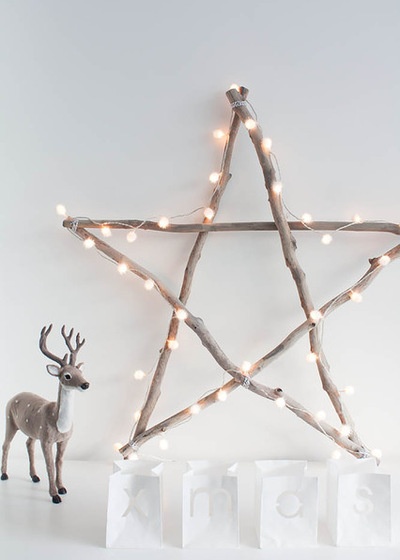 6. White works equally well in summer and winter.
White walls look carefree and beachy in summer with seagrass rugs and bright accents, while in winter, the same walls take on the look of a field of snow when paired with twinkle lights and wintry decor. Other hues have their own charms, but none are quite as flexible as white.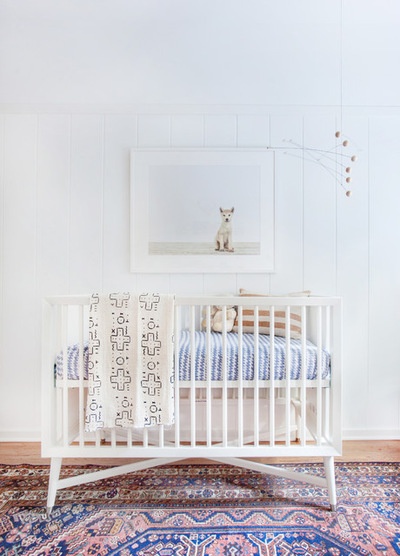 7. White is clean and simple.
There are enough complications in life — why not make your wall color an easy choice? White paint makes any room look clean and fresh, and unlike a white sofa or white carpet, it's easy to keep looking clean. (Pass the Magic Eraser!)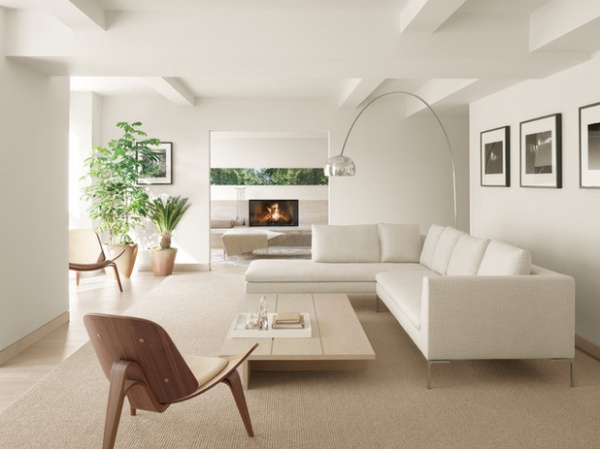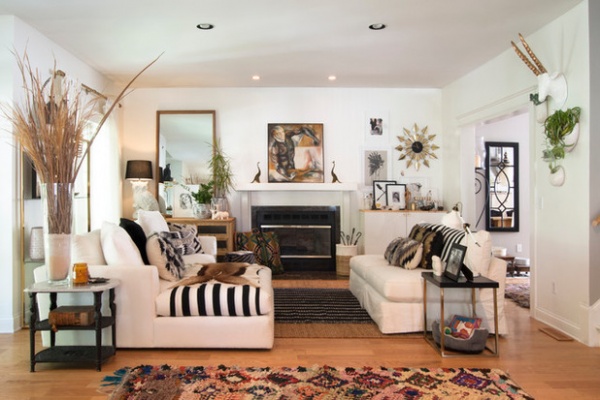 8. White works for minimalists and maximalists.
Clean, crisp white is a go-to color for minimalists, for obvious reasons, but it can work just as well for those who prefer a warm, cozy, collected style. A coat of white paint on the walls gives the eye a place to rest when there are multiple layers of accessories and textiles, making the overall vibe of the space feel fresh rather than cluttered.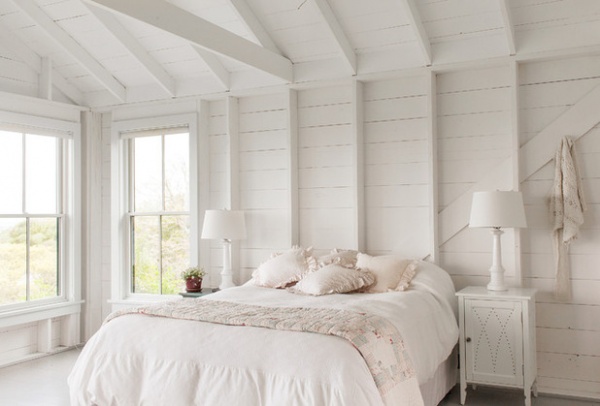 9. White is relaxing.
With so much visual "noise" out there, coming home to a deliciously simple white room can be a joy. Unwind and relax in a white bedroom with simple, natural-fiber linens in soft, pale hues for the ultimate in comfort.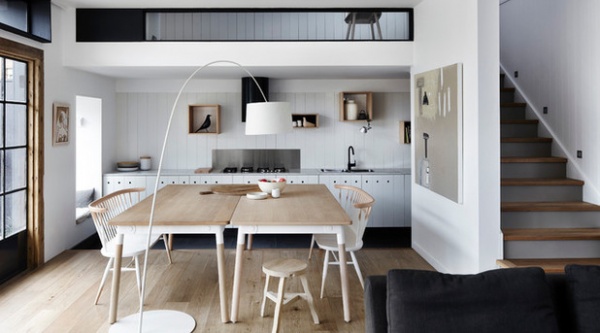 10. White plays up architecture.
Architects tend to prefer white interiors because the lack of color leaves the focus on the lines of the structure itself. If you have a space with wonderful bones, highlight that fact by painting the walls a crisp white, and keep the window treatments minimal.
Tell us:
Where do you stand on white walls? Love them? Hate them? Share your thoughts (and maybe your favorite paint colors) in the Comments.
More
Great off-whites to try now
More guides to decorating with white
URL:
10 Reasons to Embrace White Walls
http://decor-ideas.org/cases-view-id-27082.html