Color of the Year: Off-White Is On Trend for 2016
It's the time of year when many paint manufacturers and color forecasters release their picks for top shades for the coming year. And while these selections typically vary widely from company to company, one emerging trend for 2016 is what some would call a colorless color: white or, more specifically, shades of off-white. Here are four major paint brands' achromatic color picks and how best to use them in your home.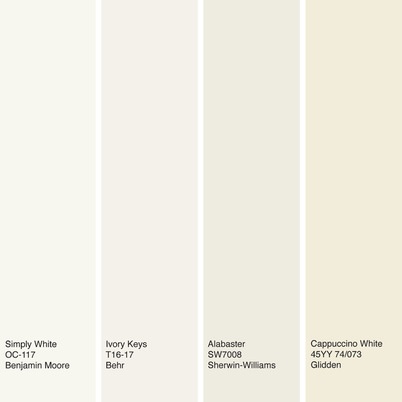 Benjamin Moore and Glidden have made off-white hues their "color of the year" for 2016, while Sherwin-Williams and Behr are each showing an off-white in their 2016 color trend forecasts.
Shown here:
Simply White from Benjamin Moore, Ivory Keys from Behr, Alabaster from Sherwin-Williams and Cappuccino White from Glidden.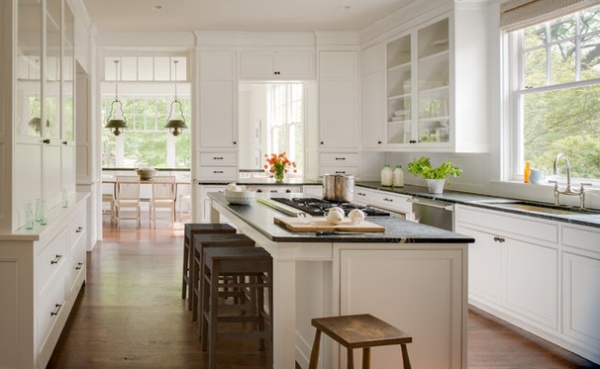 I tend to be drawn to colorful interiors but can still appreciate an all-white space that's done well, such as this kitchen. The cabinets, painted in Benjamin Moore's Simply White, are simply beautiful. Benjamin Moore has been slowly but surely moving toward softer and lighter hues with its "color of the year" selections.
In 2014, Benjamin Moore's pick was the subtle sky blue Breath of Fresh Air, and last year, it chose the light and neutral Guilford Green. Simply White is perhaps the next logical choice in Benjamin Moore's evolution toward barely there, wispy hues. Unlike color management company Pantone's recent selections, these shades are soft and neutral enough to be used generously in a space, rather than as a small accent only.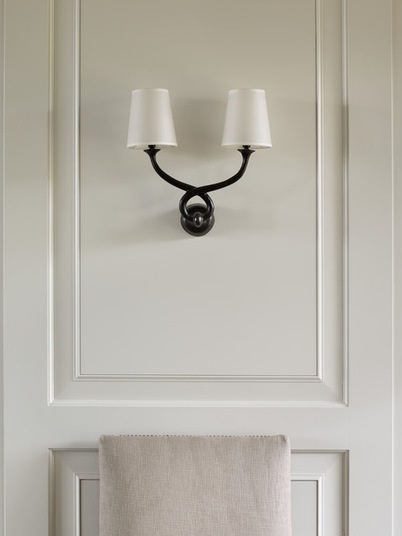 If you prefer whites with a little more substance, check out Sherwin-Williams' Alabaster. This neutral white doesn't veer too far to the warm or cool side and pairs nicely with pretty much any other color.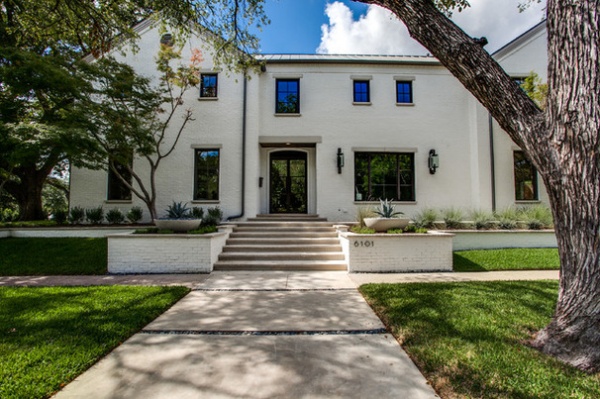 Alabaster also works well as a soft accent to a more true white. Here it subtly sets off the house trim from the pure white exterior.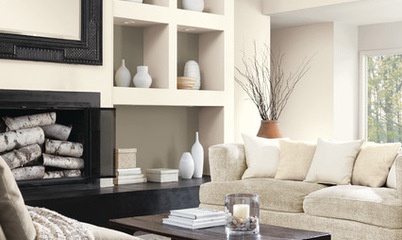 Cappuccino White from Glidden is a creamy white that works best with warm hues. Here it contrasts with the room's dark brown accents. It's a good choice if you need to boost the light in a space, as it mimics the warm glow you get from a sunny day.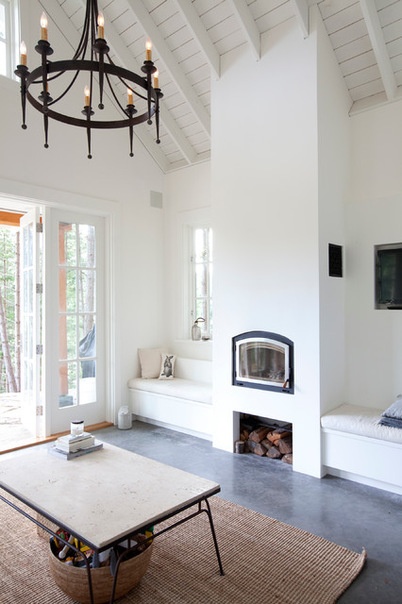 Here's another room clad in Simply White, from Benjamin Moore. White spaces can often feel cold and sterile, but you can counteract this if your space has striking architectural details and charming furniture, fixtures or accessories. In fact, the white wall color allows these details to take center stage where a vibrant color would be too distracting.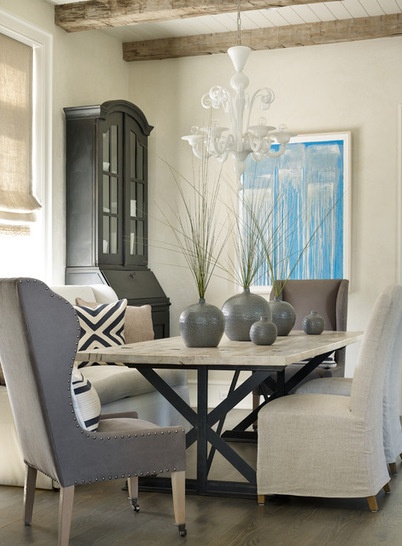 For those who want a mix of colors in a room but aren't fans of brights and bolds, try a sampling of neutral whites, grays and browns instead. It makes a visually interesting, warm and welcoming space without going over the top with color. A bonus of a neutral-only room is that it won't feel dated as quickly as one clad in vibrant trendy colors. The walls here are painted in Alabaster, from Sherwin-Williams.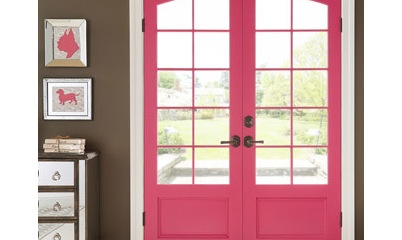 Even lovers of bold color need white or light neutrals to break up the palette. I like to think of this as the critical "negative space" that artists incorporate into their works. It's the white or blank space necessary to allow the main elements of the composition to shine. This vivid door gets a visual break via trim painted in Behr's Ivory Keys.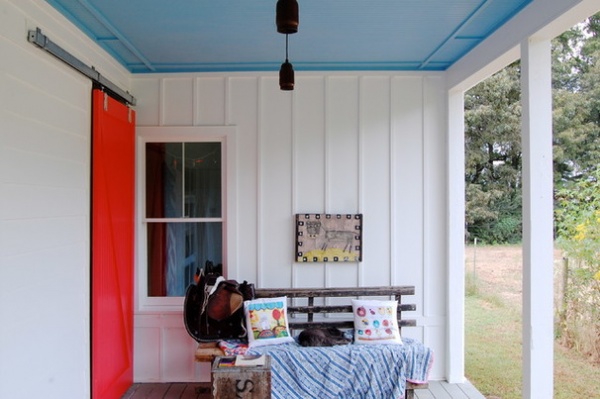 Likewise, Benjamin Moore's Simply White offers a nice break here from the more intense colors. It's clean and crisp whether you pair it with warm or cool hues.
Tell us:
Are you on board with these off-white selections?
See other Colors of the Year
URL:
Color of the Year: Off-White Is On Trend for 2016
http://decor-ideas.org/cases-view-id-27049.html