KING OF CLASSICS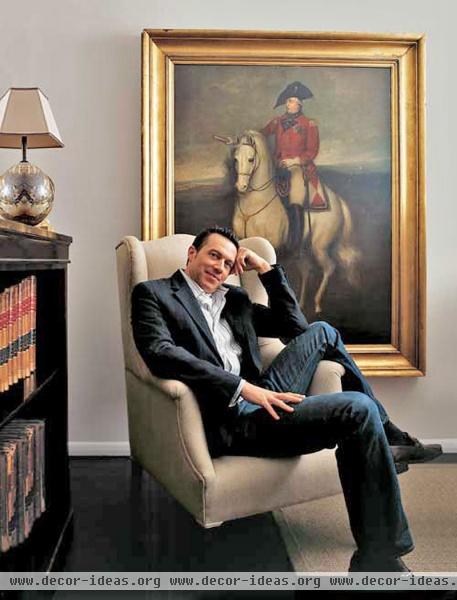 KING OF CLASSICS
"I wanted a space I could furnish with antiques but in a contemporary fashion-nothing stuffy or serious, but fun." Lee Stanton had one additional requirement for his Los Angeles pied-à-terre: It had to be in close proximity to whatever property he purchased for an antiques showroom-a shop that would augment his thriving gallery an hour away in San Juan Capistrano, which had put him on the radar screen of the L.A. design community during the past 13 years.
"After searching three years for a location in Los Angeles, I bought this property on the spot," he recalls. And why not? It included a 1930s-vintage commercial structure ideal as an antiques showroom, plus a two-story apartment building with a private courtyard connecting it to the shop-all in the throbbing heart of Los Angeles's La Cienega/Melrose antiques and design district.
"I live in the upstairs apartment, rent out the downstairs, and walk across the courtyard to the shop every day. Then on weekends, I drive back to my home in Laguna Beach," Lee explains, demonstrating the kind of brisk logic that informs his apartment's thoughtful, efficient design- beginning underfoot.
KING OF CLASSICS
http://decor-ideas.org/cases-view-id-1233.html